What We'll Cover
Overview

AutoShip Information Fields
Shipping Information Fields
AutoShip Item List
Save Changes Button

Suggested Reading
---
---
Overview
This page is where all essential information for a new AutoShip is entered.
---
---
AutoShip Information Fields

Start - This field determines the starting date for the AutoShip order.
Frequency - Dropdown to determine how frequently the AutoShip will be ordered.
AutoShip Type - Dropdown to assign a type to the AutoShip.
Shipping Method - Dropdown to assign the shipping method that the AutoShip will use.
Payment Method - Displays the preferred payment method for the AutoShip.
Change button - Allows you to add and choose the preferred payment method for the AutoShip.
---
---
Shipping Information Fields
These fields determine where the AutoShip is being shipped to.

Note: The system automatically pulls in the shipping address on file. Make any applicable changes.
---
---
AutoShip Item List
Sorts the added items to the AutoShip, with options to edit and remove.

---
Add Item button
Choose the inventory item to be AutoShipped. Opens the Add Item pop-up window. The Add Item Pop-up Window

The Add Item Pop-up Window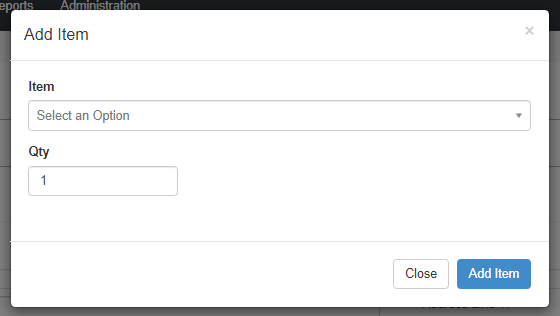 Item - Dropdown to select an inventory item.
Qty - Type the quantity.
---
Edit Button
This button appears after you've added an item to the AutoShip, it allows you to edit the item and quantity for that specific entry.

---
---
Save Changes Button
This button saves and creates the AutoShip information

The Autoships tab on the AutoShips & Services page will now display the newly added Autoship. The Autoship table will also display the Process Autoship, Mark Processed, Change, Cancel Autoship, and Calculate Estimated Total button.

---
---
Suggested Reading
For detailed how-tos, see:
---
---